Welcome to PSU Phuket's International Alumni Community!
We hope to connect all PSU Phuket international alumni in one community.
Welcome! The PSU Phuket Alumni Community has over 100 international alumni in the past 10 years. No matter where they go, they always find their way back. We're fortunate to have such a diverse group of alumni in many professional areas. At the present, we have more than 200 international students studying in bachelor's, master's, doctoral degrees and also various exchange programs.
On May 3rd, 2023 IAC hosted a "Get-together & Farewell Party for PSU Phuket International Graduating Students & Alumni 2023″ for a group of 21 students from various countries who were going to graduate this semester. The activity included several sessions in which useful information such as how to obtain and request for their graduation certificate & degree after graduation, how to book a graduation gown, how to cancel their student visa before leaving, and schedule for graduation ceremony 2023, was provided by the IAC staff. In addition, there was a meet & greet session, thanks to our benevolent PSU alumni who dedicated their time to share experience of their PSU campus life, life after their graduation as well as useful advice to the graduating students. The farewell party was concluded with a souvenir-giving and a farewell speech given by Dr. Tagsina Sripracha, Assistant President for International Affairs, Phuket Campus, together with a commemorative photo-taking and get-together lunch at Day & Night Cafe Bar Restaurant, Phuket Town.
On April 20th, 2022 The International Affairs Centre (IAC) organized a "Virtual Alumni Friends Reunion" at The Hub, International Club by International Affairs Centre, in Building 10. The program started with experience-sharing in life after college shared by 4 alumni from each faculty: Mr. Sok Borey from the College of Computing (CoC), Mr. Panhchakmoni Chan from the Faculty of Hospitality and Tourism (FHT), Mr. Sakanann Vann from the Faculty of Technology and Environment (FTE), and Mr. Wanli Zheng from the Faculty of International Studies (FIS). Around 50 people attended this virtual event. The attendees got to know more about the alumni such as where they're from, which faculty they graduated from, what they've learned during their university life, the scholarships they received, the opportunities they gained while studying, and their experience in Phuket and Thailand. The alumni also gave some advice and shared some life quotes to the current students for inspiration. The Virtual Reunion ended with a Q & A session with a chance to win some prizes.
Below are our international alumni's experience about their study at PSU Phuket & life after graduation to share, especially for the incoming students and their younger generations.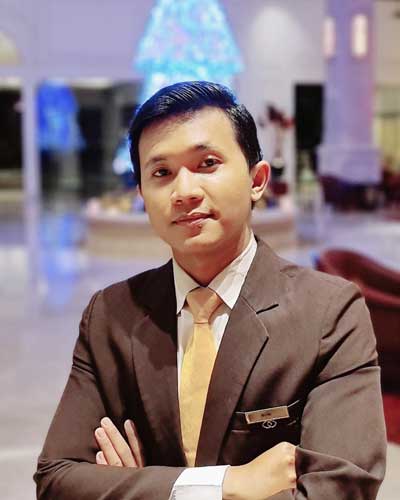 Front Desk Manager, Sofitel Phnom Penh Phokeethra Resort & Spa
FHT provided an insightful balance with theories learning from academic experts and field practices with industry professionals. With exposure to a diverse culture in the campus, I can proudly say that I was well equipped for the dynamic changes in my career.
Quote – "Identity is not a definition. It is an adventure."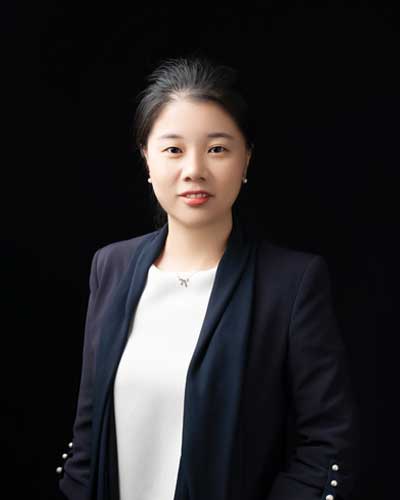 College teacher, Jiangxi Environmental Engineering Vocational College
It's essential to improve your communication skill and know how to work with other people. You need to communicate with the clients and co-workers once you start working. As we are in the hospitality industry, the majority of jobs require us to speak fluent English, so it's important to learn English well. Don't feel shy if you make any mistakes. Keep in touch with the alumni. Alumni could provide mentoring, internships and career opportunities to the current students.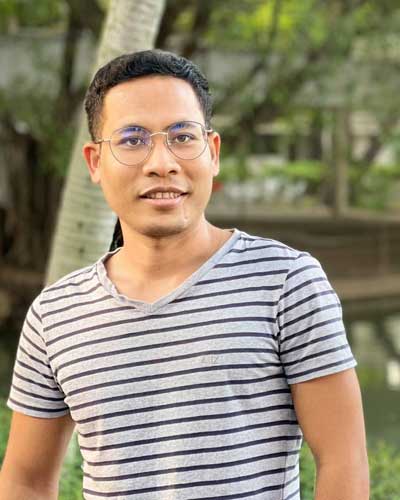 Research Assistant and PhD candidate, Faculty of Technology and Environment, PSU Phuket
As I am an alumnus of master of science in Faculty of Technology and Environment (FTE), I have already gained significant exposure and confidence in the world of research through the balance between field practice and classroom theory. Additionally, I have been able to distinguish the similarities and contrasts of academic curriculums and other motivations between my home country, Cambodia and Thailand. To learn and live in a multicultural community would be an effective way to expand my horizons both socially and professionally. I strongly believe that all these factors will be of long-term benefit to both my home country and myself.
Quote – "All big things are typically made by the combination of small things starting in the proper steps."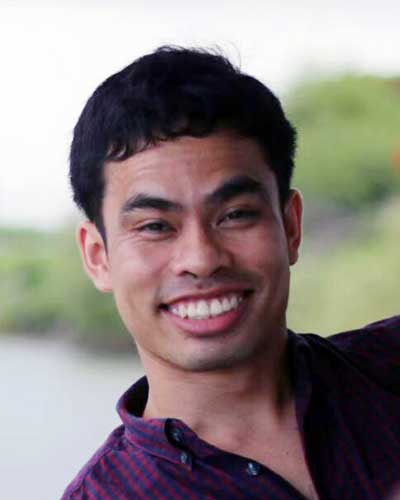 Software Developer response on developing website and API, Southern Green Distributor (SGD)
The most peaceful place I've been with nature of mountain, beach and island. Give me the full concentrate on studying.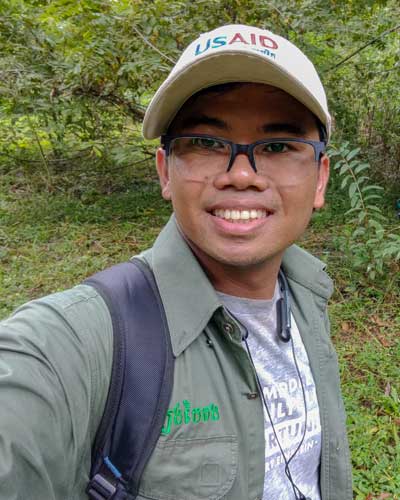 GIS Officer, Wildlife Conservation Society, Cambodia program
Very comfortable university and I learned a lot from there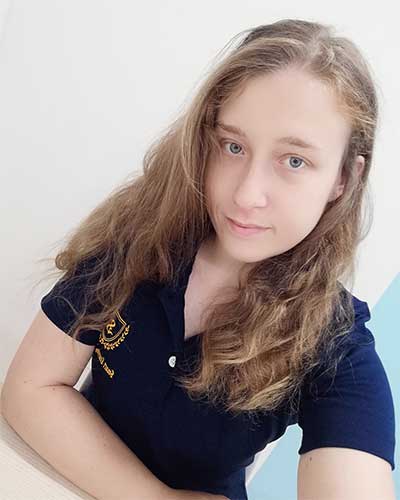 English & German Language Teacher
Push yourself, because no one else is going to do it for you. Study hard and it will pay off . It might feel hard now but it will pay all off in the end.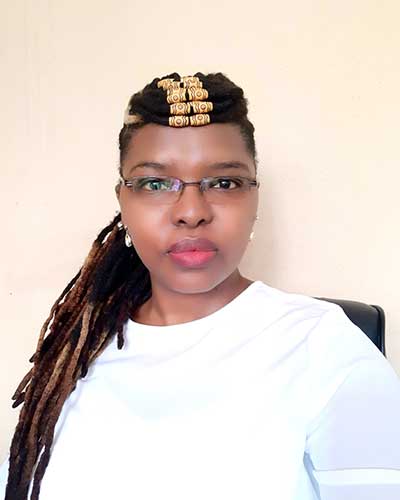 Weather Forecaster, Meteorology Department, Ministry of Tourism and Environmental Affairs
Undertaking my MSc in Environmental Management Technology at PSU Phuket was an exceptional experience that I will always treasure. It was not only at academic level but cultural and social level too. Coming from a small country (Eswatini/Swaziland) in Southern Africa with a single tribe and uniform culture to a culturally diverse country in Asia, adaptation was key especially in overcoming language barriers. I learnt to appreciate and accommodate differences in ideologies and religions. Academically, it was enlightening. My research skills have greatly improved. My outlook on environmental issues has been broadened. The content is also applicable within my local space. The class environment provides a great networking opportunity with students from different countries hence developing an open minded perspective. The natural beauty of Phuket Island cannot be overemphasized. It's breathtaking and swarming with tourists from all over the world. I also enjoyed travelling to nearby islands, museums, malls and other entertainment areas. Definitely a place worth considering if you want to study and also have a vacation experience.
Quote – "Dreams don't work unless you do – Ben Francia"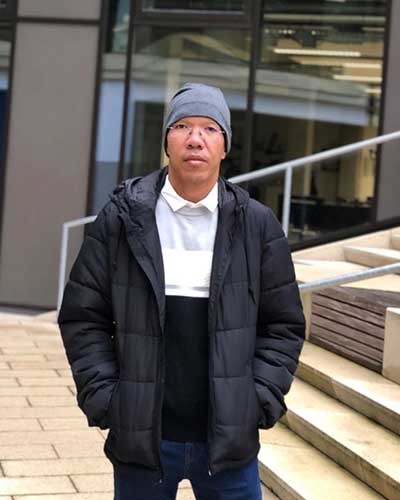 Deputy Head of Science Department, Phnom Penh Teacher Education College
Looking back over the last several years of my life, I never foresaw myself considering another career pathway. However, several exciting and fulfilling experiences that I had over few years in my Master of Science in Earth System Science in ESSAND in Prince of Songkla University (PSU), Phuket Campus, Thailand had led me to my position today as a lecturer and deputy head of science in Phnom Penh Teacher Education College (PTEC) and had me the future perspective on research in addition to my current job. Moreover, the staffs, program and professors in ESSAND are unique with high perspective which could help and cultivate me to be a new person. Therefore, studying in ESSAND in Prince of Songkla University (PSU), Phuket Campus, Thailand truly make you changes.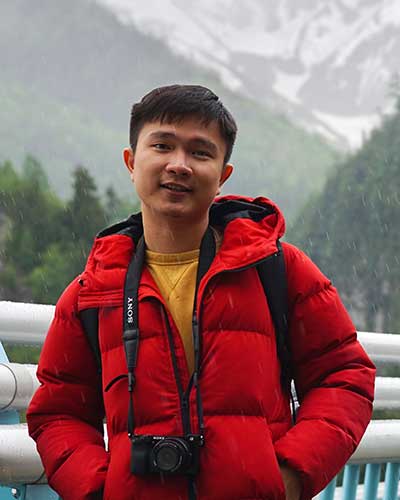 Managing Editor, Construction & Property Magazine (Cambodia)
At first, I felt like I had learned nothing from my four years in the university. However, surprisingly, it turned out that I was silently equipped with every fundamental skill sets needed to pursue my professional career paths. That also was when I realized that the Prince of Songkla University was not only where I earned my degree but is also the place coaching me to be ready for the real world.
Quote – "You always have a choice."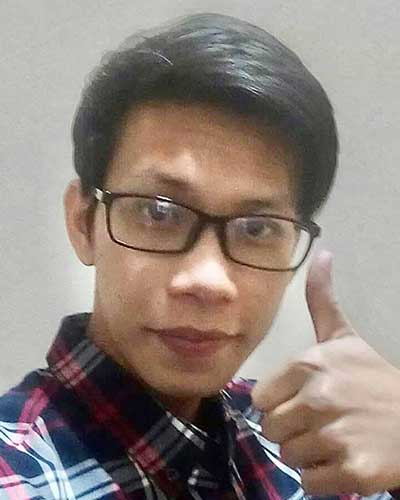 Doctoral candidate at KMUTT, Faculty of Engineering, Department of Civil Engineering, KMUTT
Personally, Prince of Songkla Univerisity is well known as one of the best universities in Thailand, where I had the honor of being a professional researcher here. After graduating Mc.S from this university, I have achieved a significant achievement that was an ISI paper (Q.1) on the journal of Construction and Building Materials (that is also Top 5 of the best journal in construction in the world). Generally, PSU helped me to fulfill my whole life with a bunch of exotic experiences. I am looking forward to seeing more and more talented students coming to PSU in the future. Thank you so much for all.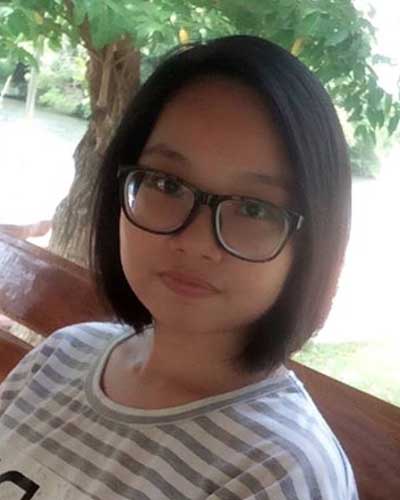 The Joint Graduate School of Energy and Environment, PhD student
PSU Phuket is not only a school to gain knowledge, it's also a place to create memorable experiences and enjoy life.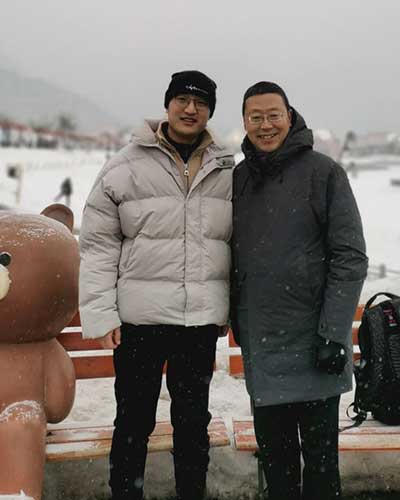 Individual Business, Chengdu, China
No more to say, but it won't let you regret if you were a PSU student.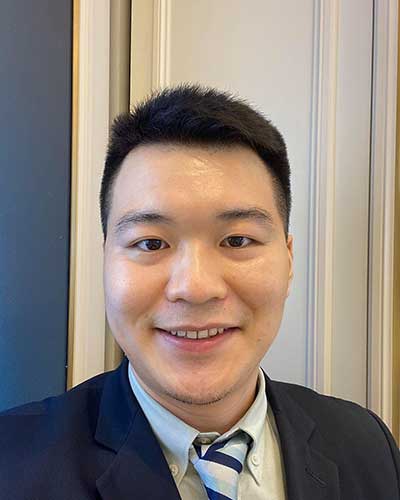 Senior Officer – DFA, Kingpower Phuket
Study life is short, try your best to learn more, to experience more.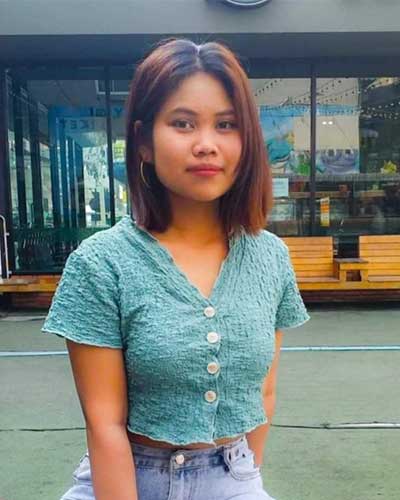 PA Architects CO., LTD (PAA), Thailand
I was a student of Thai Studies major, FIS. I enjoyed studying at PSU Phuket because of its good environment. The program was not just learned in class, but also went to study summer abroad and other provinces in Thailand. So, I learned about the Thai Society &Community, the different cultures in Thailand and other countries, analytical and critical thinking, learned to adapt myself to the new environment, new language, and cultures, and when I got to internship at my favorite place, and It made me known myself more which points that I should keep improve. All in all, PSU Phuket provided me a lot of experiences and knowledge. 
Quote – "There're many ways to reach your goal, just do what you can do and try your best"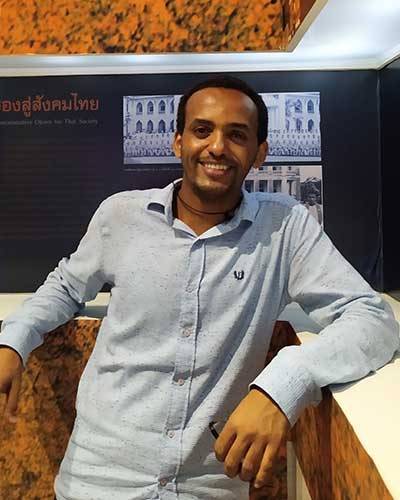 PhD Candidate at Chulalongkorn University
The aspect Prince of Songkla University, Phuket Campus which has been most influential for my productivity were the commodious environment of the university. The ease of getting within and outside university added to diligent staff were exceptionally memorable experiences. In this regard, as an international student, the coordination and arrangements of sightseeing places and activities by IAC were on another level. Moreover, the university provides a good model for someone passionate about the environment and green campus. Overall I have gained lots of life experience not only academically but also culturally-wise as well. Finally, I would like to suggest the incoming students make use of the time and resources that the university provides. 
Quote – "Things work out best for those who make the best of how things work out." John Wooden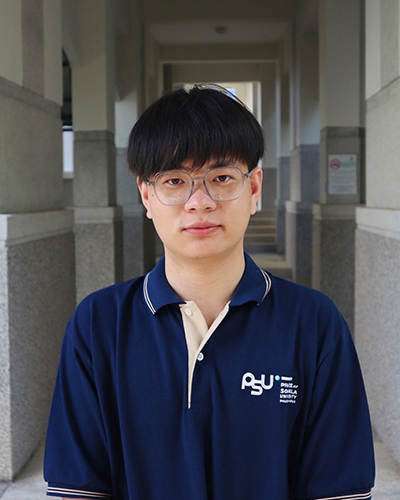 International Affairs Office, Faculty of International Studies, Prince of Songkla University, Phuket Campus
Take care of your university life in university and enjoy it. Don't forget to hard-studying.

Quote – " Trust yourself and do your best"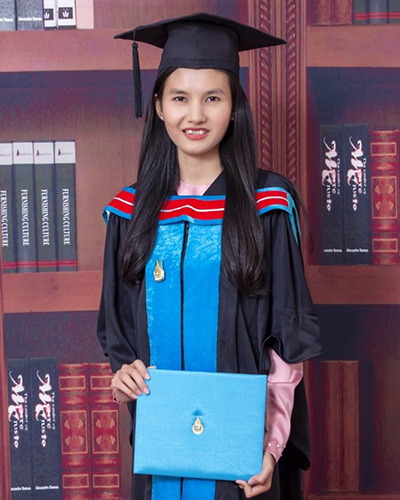 Machine Learning Engineer, Bangkok Thailand
During two years of Master Degree study, I learned many new things and gained knowledge. Thanks to the teachers from PSU. All the staffs are very kind and willing to help students. I got many international friends and we had lots of good memories in PSU, Phuket. It was one of my best times in my life. Enjoy your student life. Not only you can study, but you can also explore the beauty of nature in Phuket.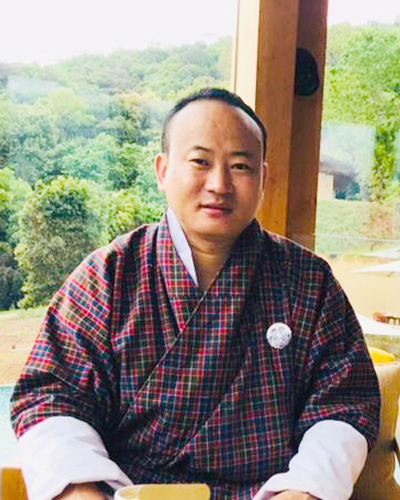 Lecturer, Royal Institute for Tourism and Hospitality, Thimphu, Bhutan
My university days at PSU Phuket Campus is one of the best memories I have in my life. This is attributed to the beautiful campus entwined with pristine natural environment and state of the art facilities. My learning at FHT from qualified professors and lecturers who are teaching the blend of theoretical and real-world experiential content of hospitality and tourism is greatly helping me in advancing my career and dreams. I had an international learning experiences as university have foreign faculty members and students. I highly recommend to study at PSU in Phuket, Thailand's one of the best tourism destinations.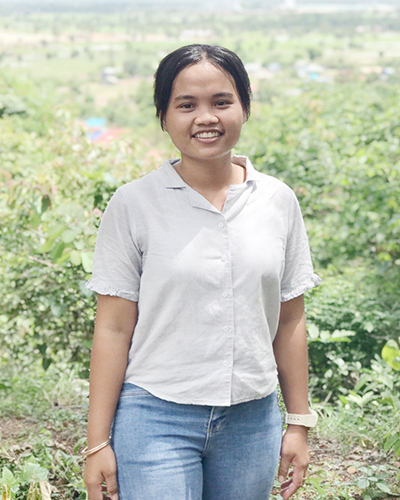 GIS Specialist, Institut Pasteur du Cambodge, Cambodia
PSU Phuket means a valuable training field to me. After working experiences, I could proudly say that every skills I had learned at FTE are all effectively used.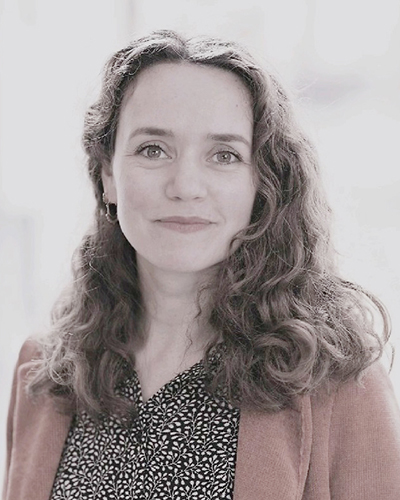 Study Advisor, Radboud University, Nijmegen, the Netherlands
I have really enjoyed my studies at PSU Phuket. It was really interesting to put theory into practice during many of the courses and I have enjoyed studying in an international classroom and learning about the Thai culture. The IAC has been very supportive and helpful for me as an international student.